Tan Soo Lin
Born: 1956, Singaporean
Height: 1.65M, Weight: 68 Kg
Languages known English and Mandarin.
CAREER CAPSULE
Internationally qualified professional coach with over 37 years of Karate experience.
First studied under Y.Ishikawa in 1972. Achieve championship status on national and international level.
Extensive experience in coaching all age groups of Different nationalities and cultures. Worked wonders with children as young as 3 years old.
MAJOR ACHIEVEMENTS
Individual Gold Medalist at the internationally acclaimed Asian Shitoryu Karate Championship in 1985 Also part of the Gold Medal winning team.
National representative as part of the Singapore National Karate team to the SEA Games and other international competitions from 1985 through 1993.
Attained his Black Belt 1ST Dan status in 1980 with the Singapore Karate Association.
Awarded 1st Dan by the Japan Karate Association (Shotokan), an internationally recognized status in July 1995.
This was followed with the 2nd Dan in 1999, the 3rd Dan in 2001, the 4th Dan in 2005 and presently the 5th Dan in 2010.
SKILLS AND CAPABILITIES
With over 27 years of karate tournament experience, firstly as a student and participant, then on the national team level and presently as sensei.
Started coaching career as an Assistant Coach of the Shtoryu Karate Association Singapore in 1989.
Commenced regular coaching in 1993 after retiring from regular tournament participation, with various local and expatriate student communities.
Appointed Resident Coach of the Singapore American Club from 1993 till present.
Able to interact effectively with all nationalities and cultures.
All round, wide experience and knowledge having competed and graded with differing karate styles from East and West.
Able to customize and effectively conduct attuned training programs for both adult and young.
---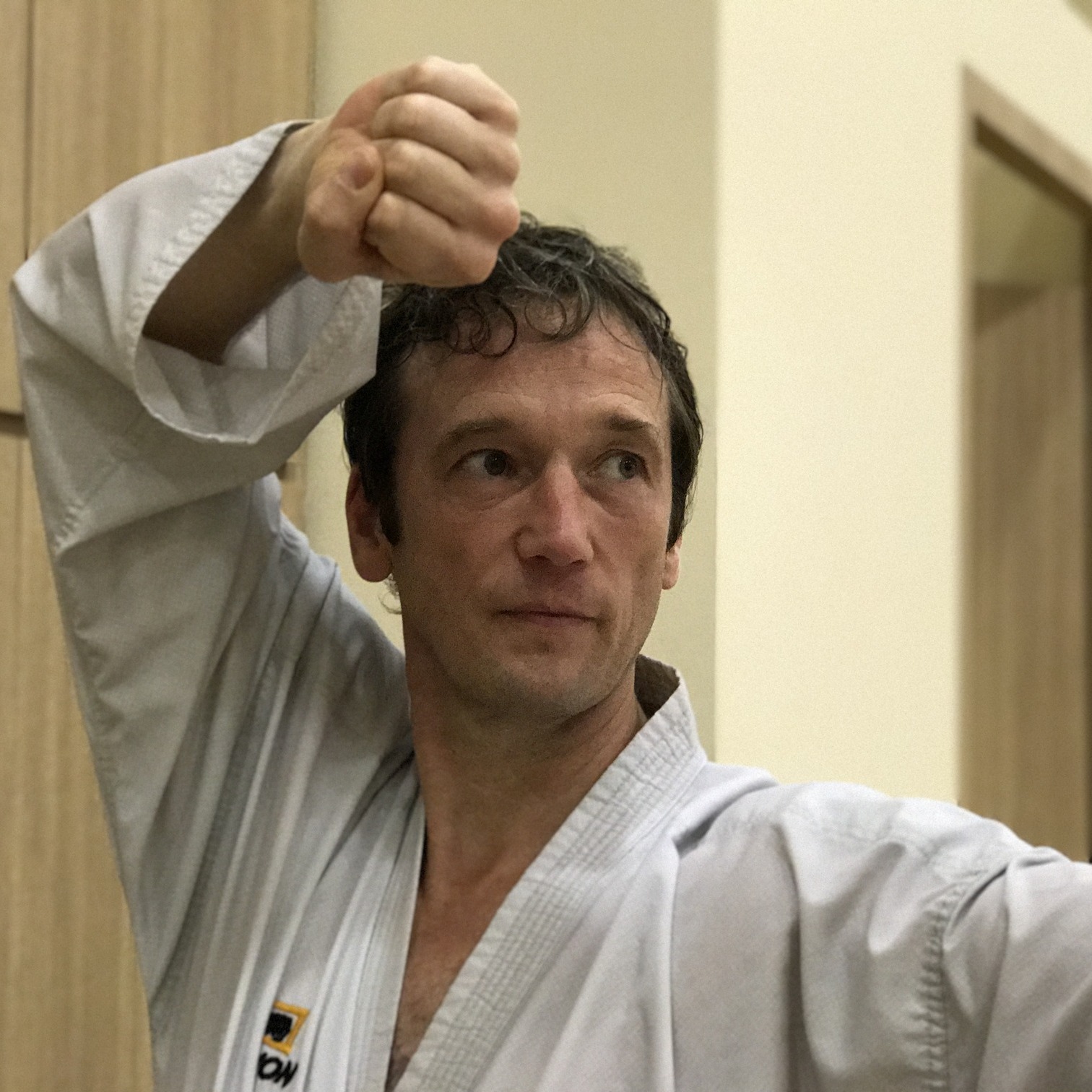 Oliver Chen
Born: 1966, Germany
Started Karate: 1981
In Singapore since: 2012
Current Rank: 6th Dan WKF (2012) and 4th Dan JKA (2022)
Biggest influences: S. Guenter Mohr (Former German National Coach), Pat McKay (Five Times World Champion)
Languages known English and German
ADVICE TO KARATEKAS
The beauty of Karate is the variety of techniques and tactics. Be inspired. Train hard and continuously. The basic of your technique is: relaxed – explosive – power.
MAJOR ACHIEVEMENTS
Individual and Team Medalist at several national and international Karate Championships as are part of the German Team mainly in Kumite (WKF).
National technical adviser for the Nigerian Karate Federation as a part of the National Karate Team 2007 till 2012.
Awarded 1st Dan by the German Karate Federation (Shotokan) in 1986, followed with the 2nd Dan in 1988, the 3rd Dan in 1995, the 4th Dan in 2001 and the 5th Dan in 2006.
SKILLS AND CAPABILITIES
With over 35 years of karate experience.
Presenter of several seminars and events with national and international top athletes.
Regular coaching after my active participation from tournament in all fields of Karate (Kumite, Kata, Bunkai and Self Defense).
Coaching in several countries, such as Germany, Finland, Nigeria, Thailand and Singapore from 2005 till present.
Impart knowledge of the techniques as a basis of the training with a clear and detailed explanation and demonstration with a variety of training partners.